As a good gamer, you know that Robux is a very popular virtual currency. It allows you to acquire unique abilities, buy animations, special costumes for your avatar, weapons, and much more.
Although in the Roblox universe there are many things that are free, most of them are paid. If you need to play with all your friends and your favorite game requires payment with Robux, you just came to the right place.
In the following lines, you will discover how to donate Robux to your friends easily..
5 ways to donate Robux on Roblox to your friends. 
There are 5 methods that allow you to give Robux to other people in a quick and easy way. We invite you to get to know them.
Give or gift Robux while in a group. 
First, you must create a group and become its administrator. The next step is to invite your friends (donor and recipient) to be part of the group. Of course, it is mandatory that the group has Robux funds.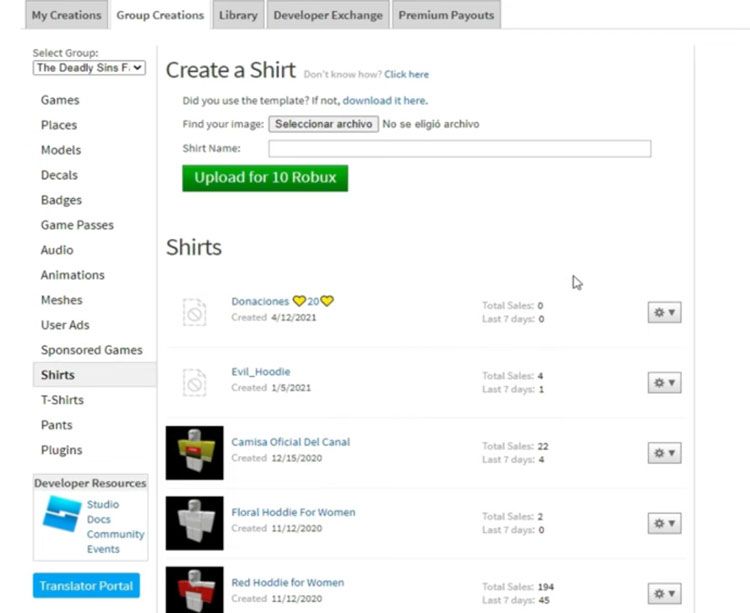 And how to earn Robux in a group?.
To achieve this goal you must create accessories and offer them for sale. The sale of these products becomes the main source of Robux income. The Robux platform always keeps 30%. Revenue and the group administrator is the person in charge of managing these funds.
Once your group has Robux funds, making a donation is very simple. Just follow the instructions below:
Log in to the group with your administrator profile.
Select the "Payments" button.
Select the "Payments" button.
Select your payee (can be one or several members).
Select your payee (can be one or several members).
Select your payee.
Confirm your donation.
Donate or transfer Robux to a third party by purchasing their items
Selling items and clothes is one of the best ways to earn Robux and one of the easiest. It is valid if your friend has a Premium account that allows him to sell his products on Roblox. Follow these steps to transfer Robux by purchasing their creations:
Search for your friend within the platform
Select your favorite item.
Confirm your purchase.
Remember that the beneficiary will receive the amount paid, minus the 30% debited by Roblox for its services. These items are original objects, allowing you to sport a unique look in your favorite games.
Giving or gifting Robux without a group
There are two very easy ways to give Robux as a gift without belonging to a group. You will always have to pay 30% of your donation to Roblox.
Gifting or donating Robux via a pass
This is the simplest and best-known way to donate Robux without a group. It consists of using the Roblox store passes. You just have to do the following:
Go to the Roblox store.
Look for and select the option "Add pass."
Fill in all the fields requested by the platform.
Include an image.
Decide which one is your pass.
Decide what price you will pay for the pass.
Ask the beneficiary to buy the pass for the set cost, plus Roblox's commission (30%).
Find your beneficiary and buy the pass.
This process is very fast and allows transferring Robux from one user to another.
Give Robux to your friend using gift cards
This is a modality that uses real money, so it does not require the payment of the Roblox commission. You just need to buy a Roblox gift card and send your friend the code.
You can find Roblox gift cards in virtual and physical stores such as GameStop, Amazon, Walmart, Target, among others. In case these platforms are not available in your country, look for local stores specialized in video games.
You can also purchase these cards at the Roblox official website. When you click on the "Buy gift card" button, you must add your nickname and the nickname of the recipient. Select the type of currency for the payment and if you want to send the card in physical or digital format.
If you choose to send a digital card, the platform gives you the option to choose a design and a message. The final step is to add the home address for physical shipments or the email address for digital cards.
Roblox commercial system
This mode is available to users who are part of the builder's club paid category (turbo, outrageous or classic clubs). This category has the exchange option, which allows you to easily exchange Robux among its users.
All you have to do is follow the steps below:
Look for yourself in the beneficiary's profile
Click on the three dots that appear on the top-right edge of their name.
Select the "exchange items" option from the drop-down menu.
Select the amount of Robux you wish to trade.
Press the "send" button.
The beneficiary will be informed via email. The platform removes 30% commission, so your friend will receive only 70% of the transaction.
Some Roblox posts you might be interested in: